6 tips for taking an active role in making doctor visits more productive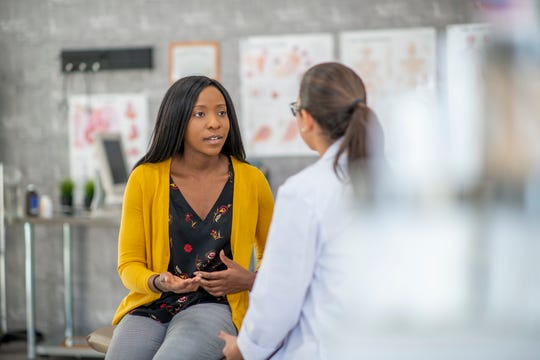 Whether it's a routine checkup or an appointment about a more serious health condition, a trip to the doctor's office can feel nerve-wracking. Most of us have been in the position, at one point or another, of feeling rushed or not understanding what the doctor is saying. Doctor's appointments don't have to feel this way, though — as long as you come prepared and take an active role in your visit. 
Rowan Family Medicine physicians provide comprehensive care for patients of all ages, with visits ranging from routine health checkups to diagnosis and treatment planning for a range of conditions. Read on for tips for making the most of your next doctor's visit, from Dr. Tara Pellegrino, a physician with Rowan Family Medicine in Stratford.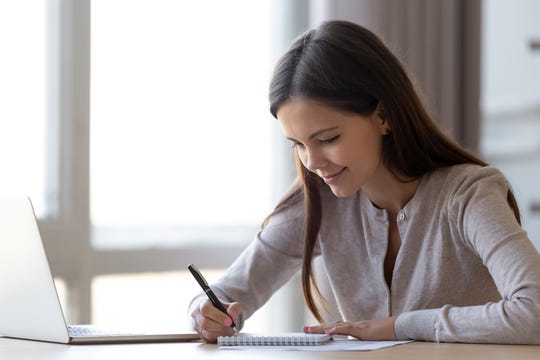 1. Prepare for your appointment
In the words of inventor Alexander Graham Bell, "Preparation is the key to success." When it comes to medical appointments, nothing could be more true. Heading into your appointment armed with knowledge will help you feel more confident to engage your doctor in conversation and ask informed questions. Make a list of questions in advance, so you won't forget them during your time together. 
"Preparing a list of questions helps maximize your time with the physician," Dr. Pellegrino said. "I usually ask my patients to prioritize their list, which allows me enough time to thoroughly address their top concerns without the visit being rushed. Then, if they wish, we can schedule another time to meet to discuss any remaining items on their list."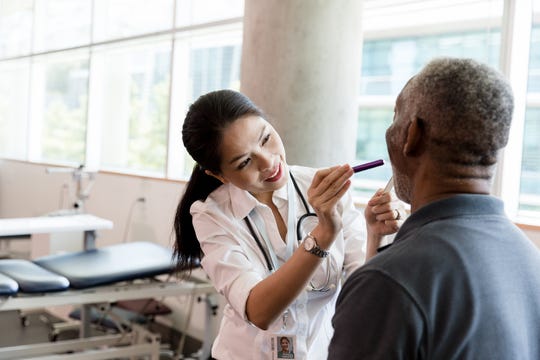 2. Identify your symptoms
High fever? Sore throat? One of the most helpful pieces of information you can share with your doctor is your symptoms. Be precise and note how long you've been feeling this way, the severity of the pain, and any triggers that seem to bring on your symptoms. Giving the doctor insight into exactly how you've been feeling will help them to ensure a proper diagnosis. 
"Patients know their bodies better than anyone else, so anytime a patient feels that they are experiencing a symptom that is abnormal for them, they should discuss it with their doctor," advised Dr. Pellegrino. "Symptoms that are particularly important are chest pain, shortness of breath, or abdominal pain."
Even if you're just visiting for a routine physical or a follow-up appointment, think about nagging health concerns that have been present — and write them down so you don't forget to check in with your doctor on your holistic health, as well.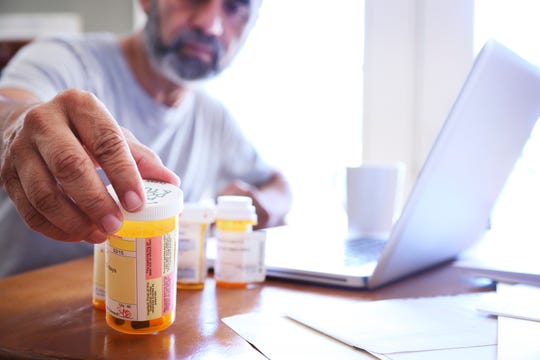 3. Bring your prescription medications
Remembering complex names of different medications can be tough to do while you're sitting on the examination table. Instead of risking the possibility of telling your doctor the wrong medication, bring your prescription bottles to your appointment (or write the information for each down). That way the doctor will know not only what you're taking, but the precise dosage. This is especially helpful when you've been seeing multiple doctors. 
"It's also very important that your doctor know about any over-the-counter medications or supplements," Dr. Pellegrino added. "For example, with many common, over-the-counter medications for conditions such as heartburn, it's important that your physician isn't prescribing a duplicate medication. Also, a supplement like St. John's Wort is sometimes used by patients to help with depressive symptoms. But, that supplement can interact negatively with prescription blood thinners and cause a serious reaction."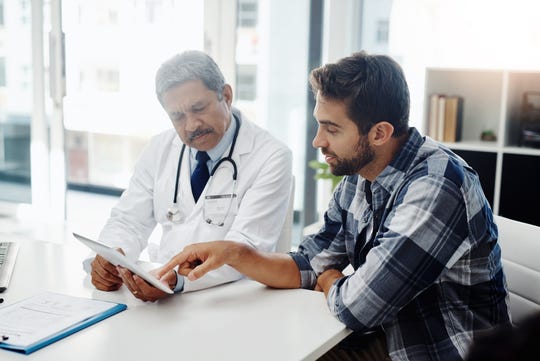 4. Gather your medical information
If this is your first time seeing a particular doctor, bringing a comprehensive medical history will save time that can be better spent assessing your current health concerns. In addition to bringing or listing out your prescriptions and dosages, be ready to share any conditions that run in your family, as well as results for any tests that the doctor wanted you to take in advance of the appointment. 
"A family history of conditions such as cancer, heart disease or diabetes can affect the screenings and treatments that may be recommended for a patient," Dr. Pellegrino said.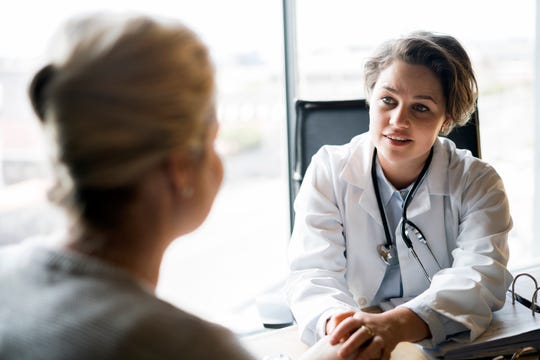 5.  Make sure you understand
Asking the right questions and getting prepared ahead of time are great steps, but even still, your doctor may say things that sound foreign to you. Be sure to speak up or ask the doctor to repeat themselves. It's important that you leave your appointment feeling informed and clear on your next steps.         
"Without fully understanding the diagnosis or treatment recommendations, it is difficult for patients to follow through with those recommendations," Dr. Pellegrino said. "Keeping an open line of communication will ensure that your doctor has all the information needed to treat you appropriately and to be sure that you understand the treatments and care you are receiving."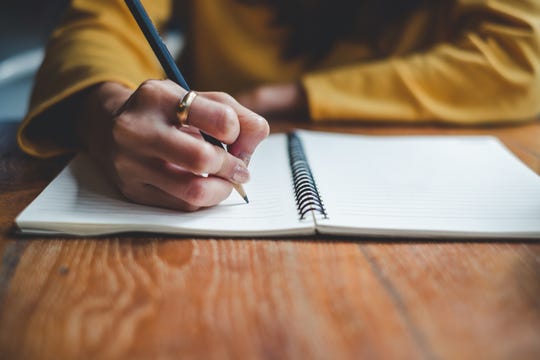 6. Recap and take notes
Taking quick notes as you meet with your doctor can be a great way to ensure that you leave feeling informed. Some people prefer to bring a family member or friend along with them, and this person can take notes for the patient. Either way, recapping the doctor's main points and game plan for treatment will ensure that you're both on the same page. You'll leave your appointment feeling empowered rather than confused — and that's a great start toward feeling better. 
For a productive visit with a caring physician, make an appointment with Dr. Tara Pellegrino by calling Rowan Family Medicine in Stratford at 856-566-7020.