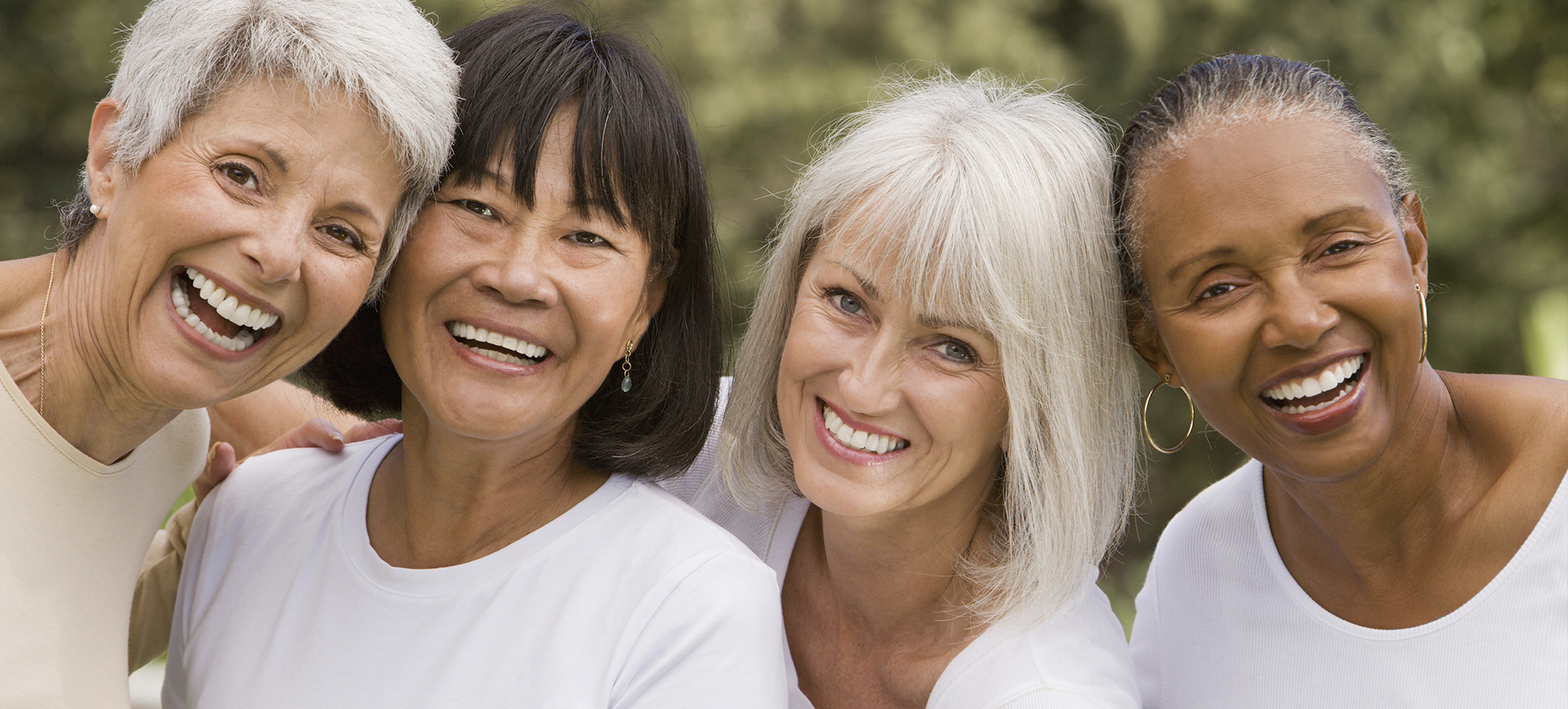 Urogynecology and Pelvic Surgery
We offer compassionate, world-class care
Our patients know they can count on our physician specialists to provide compassionate care and long-term solutions for bladder and pelvic floor problems, which are most commonly caused by childbirth, repeated heavy lifting, chronic disease, surgery or aging.
Urinary incontinence or problems related to changes in the pelvic floor often cause women to suffer in silence. Many are too embarrassed to discuss their symptoms and assume their problems can't be treated or are a normal part of aging. Instead of seeking help, they endure countless inconveniences that affect their quality of life.
We take pride in offering you a treatment plan that meets your individual needs. We always begin with the most highly-effective, non-surgical approaches such as medications, behavioral therapies and support devices. When needed, we offer advanced surgical options in reconstructive surgery, including minimally invasive vaginal surgeries, resulting in less discomfort and a quicker recovery.
Non-surgical options include:
Medications
Targeted physical therapy
Behavioral and lifestyle modifications
Pessary
Biofeedback
Electrical stimulation
Surgical options could include:
Slings for stress incontinence
Vaginal surgery with or without grafts for prolapse
Neuromodulation and Botox for overactive bladder
What to expect at your first visit
During your first visit, your urogynecologist will discuss your symptoms and your medical history before conducting a physical and pelvic exam. You may also undergo some initial diagnostic testing, such as ultrasound, cystoscopy or urodynamic testing, to better examine the factors that may be contributing to your condition. Once the cause of your symptoms is clear, your doctor will discuss a range of treatment options for you to consider.
Download our New Patient Packet for detailed information and forms you can complete prior to your visit.
Download New Patient Packet
Our Providers
Adam S Holzberg DO FACOG Urogynecology and Pelvic Surgery Behavioral and Lifestyle Modifications Urinary Incontinence, Accidental Loss of Urine, Intertitial Cystitis, Painful Bladder Syndrome, Bowel Incontinence, Accidental Loss of Stool Urogynecology and Pelvic Surgery Botox Urinary Incontinence, Accidental Loss of Urine, Urinary Frequency, Urinary Urgency, Urinary Retention, Difficulty Urinating, Overactive Bladder, Frequent Bathroon Use, Urgent Bathroom Use Urogynecology and Pelvic Surgery Interstim Neuromodulation Urinary Incontinence, Accidental Loss of Urine, Urinary Frequency, Urinary Urgency, Urinary Retention, Difficulty Urinating, Overactive Bladder, Frequent Bathroon Use, Urgent Bathroom Use Urogynecology and Pelvic Surgery Medication Urinary Incontinence, Accidental Loss of Urine, Urinary Frequency, Urinary Urgency, Urinary Retention, Difficulty Urinating, Overactive Bladder, Frequent Bathroom Use, Urgent Bathroom Use, Intertitial Cystitis, Painful Bladder Syndrome Urogynecology and Pelvic Surgery Targeted Physical Therapy Pelvic Organ Prolapse, Dropped Bladder, Displaced Bladder, Rectocele, Cystocele, Stress Incontinence, Accidental Loss of Urine, Urinary Incontinence, Urinary Retention, Difficulty Urinating, Intertitial Cystitis, Painful Bladder Syndrome, Bowel Incontinence, Accidental Loss of Stool, Sexual Dysfunction Urogynecology and Pelvic Surgery Vaginal Slings Urinary Incontinence, Accidental Loss of Urine, Stress Incontinence Urogynecology and Pelvic Surgery Vaginal Surgery with Grafts Pelvic Organ Prolapse, Dropped Bladder, Displaced Bladder, Rectocele, Cystocele, Stress Incontinence, Accidental Loss of Urine, Urinary Incontinence Urogynecology and Pelvic Surgery Vaginal Surgery without Grafts Pelvic Organ Prolapse, Dropped Bladder, Displaced Bladder, Rectocele, Cystocele, Stress Incontinence, Accidental Loss of Urine, Urinary Incontinence Urogynecology and Pelvic Surgery Vaginal Surgery with Grafts Pelvic Organ Prolapse, Dropped Bladder, Displaced Bladder, Rectocele, Cystocele, Stress Incontinence, Accidental Loss of Urine, Urinary Incontinence Urogynecology and Pelvic Surgery Vaginal Surgery without Grafts Pelvic Organ Prolapse, Dropped Bladder, Displaced Bladder, Rectocele, Cystocele, Stress Incontinence, Accidental Loss of Urine, Urinary Incontinence