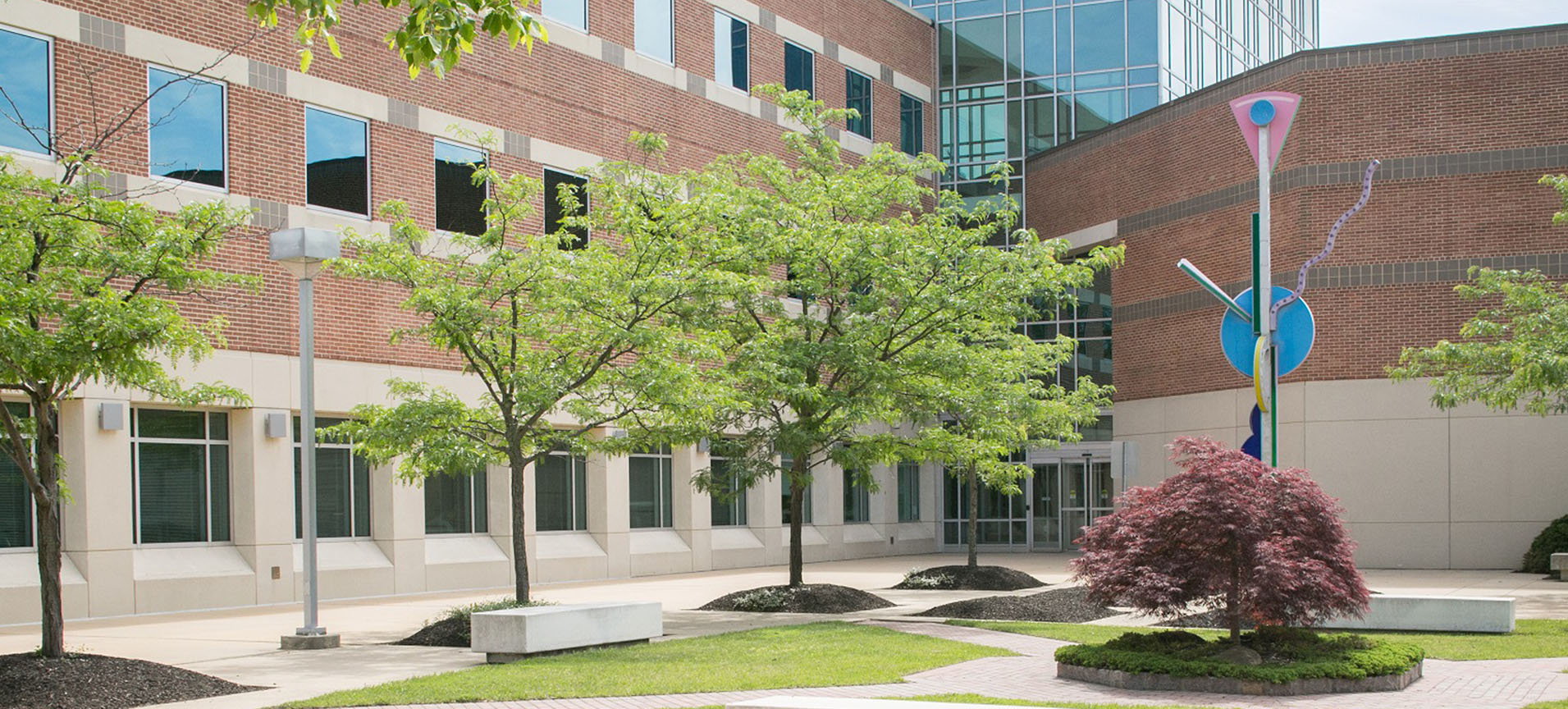 Rowan-Virtua SOM Student Mental Health Center
In recognition of the rigorous nature of medical education and practice, Rowan-Virtua SOM is committed to providing timely, affordable access to expert mental health care to ensure the personal well-being and professional success of its medical students, graduate students and residents.

Under the auspices of the Department of Psychiatry, our Student Mental Health Center exists to combat the high rate of psychological distress that arises in the process of becoming a physician. Dr. Elina Maymind, the program's founding director and a board-certified psychiatrist, Dr. Paul Furtaw, a licensed psychologist, and Ms. Jill McElligott, a licensed clinical social worker, specialize in tending to the mental, emotional and behavioral needs of rising medical professionals.

We offer confidential access to psychiatric evaluation, medication management, personal counseling, specialized care planning and referral, as well as mental performance coaching - all specifically geared toward medical students at Rowan-Virtua School of Osteopathic Medicine (Rowan-Virtua SOM), Cooper Medical School at Rowan University (CMSRU) and Rowan Graduate School of Biomedical Sciences (Rowan GSBS). Additionally, we assist medical students, graduate students and residents to develop self-care practices that preserve health and protect against the onset of anxiety, depression and related concerns.

Services are provided off-campus for maximum privacy and discretion, either via telehealth (using a HIPAA-compliant, secure video conference software) or in person at the Department of Psychiatry's Mt. Laurel office location. Accordingly, no students or residents are permitted to shadow or deliver services as part of this program. Additionally, in order to protect against role conflicts, our clinicians do not participate in the academic evaluation of medical students, graduate students or residents.

We accept many insurance plans, including the university student insurance plan.
We're here to help
856-482-9000
Your call will be returned within 24-48 hours

Our Office Location:
100 Century Parkway, Suite 350
Mount Laurel, NJ 08054
If you are a medical student, graduate student or resident calling Monday - Friday after 4 p.m. or on a weekend, and you need urgent medical health assistance or are in distress, please call Rowan Public Safety at 856-256-4911 and ask for the counselor on call.
What to expect when you contact us by phone:
The individual seeking services must inform the student mental health coordinator, Ms. Barbara Pedrick, of their university affiliation. We see only medical students, graduate students and residents from Rowan-Virtua SOM, CMSRU and Rowan GSBS.
The individual will be asked for their name, phone number and chief concern.
A mental health clinician will return the individual's call within 24-48 hours.
Once an individual is scheduled for an intake appointment, insurance information will be requested.
The individual will receive an information packet to complete and return prior to the first appointment (otherwise, the intake process cannot proceed).
What to expect when you attend your intake appointment:
A clinician will ask the individual to discuss their concerns and answer detailed questions about the individual's current circumstances.
The first session will last 45-60 minutes; follow-up sessions range from 30-45 minutes, as dictated by the nature of the service being rendered (medication management, counseling, care planning and referral, etc).
Together, the clinician and individual will create a tailored plan of care.