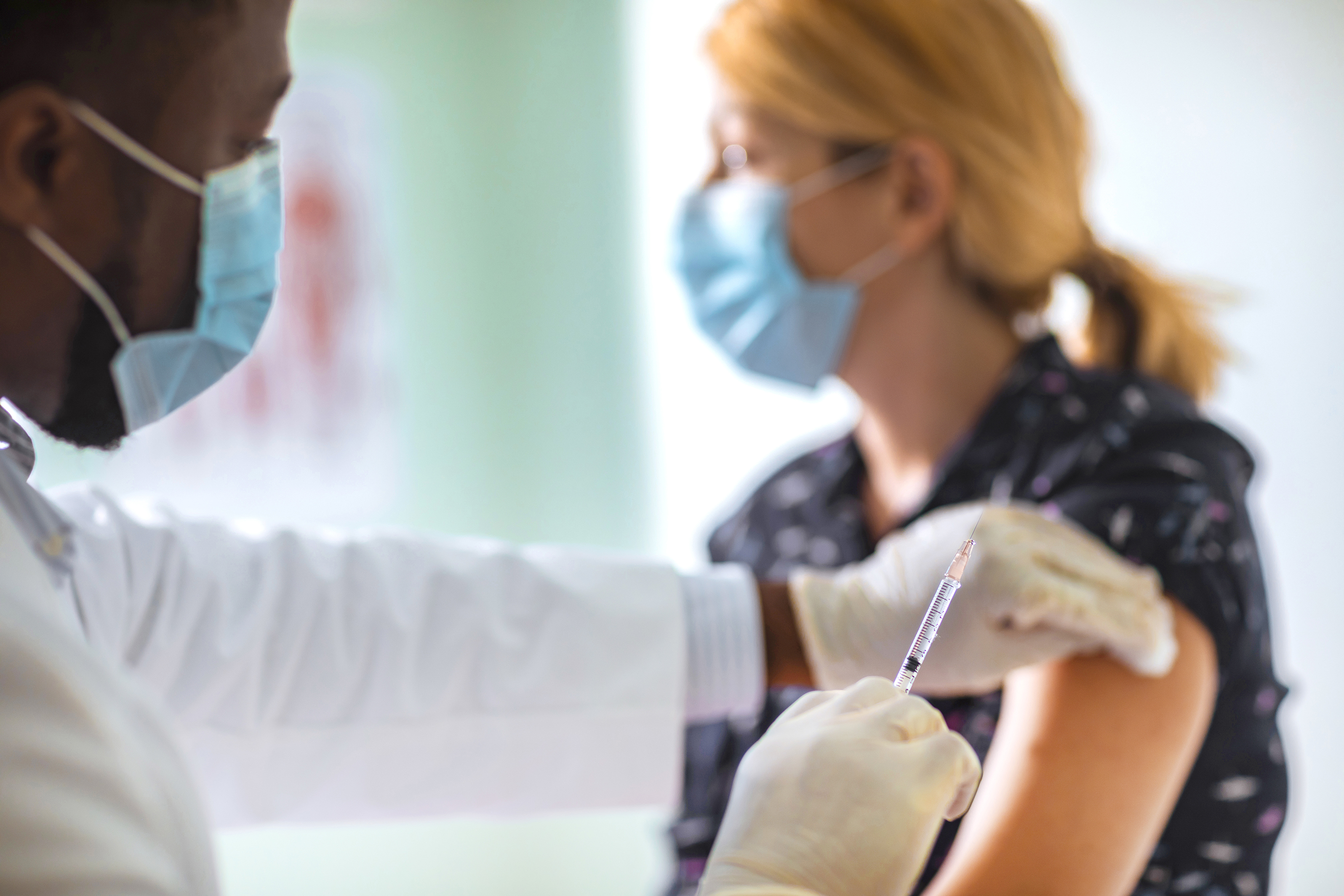 View this page in another language:
Rowan Medicine Vaccination Center
Rowan University School of Osteopathic Medicine in Stratford, N.J., is a regional COVID-19 vaccination center. 
Rowan Medicine Vaccination Center now offering appointments to everyone 18+ years old. No medical condition necessary.
At this time, we are unable to offer second vaccinations UNLESS your first vaccination was previously administered and recorded at our site.

We are only offering the Moderna vaccine at our site. Under FDA guidelines, patients who register for the Moderna vaccine must be 18 years of age, or older. 
People who were vaccinated at Rowan College of South Jersey's mega-center site may have received the Pfizer vaccine and must return there for their second injection, or another site that distributes the Pfizer vaccine.  
The N.J. Department of Health will announce each phase of the vaccination rollout. South Jersey Mega-Center sites, include:
Rowan College South Jersey, Gloucester County
Camden County College
Moorestown Mall
For a full list of open vaccination sites throughout New Jersey, click here. 
Rowan Medicine Vaccination Center Information Line: 888-253-9133
DIRECTIONS TO THE VACCINATION CENTER
FROM THE NORTH:
Take the New Jersey Turnpike to Exit 4, to Route 73 North, and then to Route 295 South.
Follow Route 295 South to Exit 29. Turn left onto access road to Route 30.
At light turn left onto Route 30 East (White Horse Pike).
Follow directions from Route 30 below.
FROM THE SOUTH:
Follow Route 295 North to Exit 29A to Route 30.
Follow directions from Route 30 below.
FROM ROUTE 30:
Follow Route 30 East (and the blue hospital signs) for 3.3 miles to the traffic light at Laurel Road.
Turn right onto Laurel Road. 
​Turn left at first traffic light (Medical Center Drive) and follow that road to back of campus and parking area reserved for Vaccination Center.​
The Rowan Medicine COVID-19 Vaccination Center parking map can be found here.