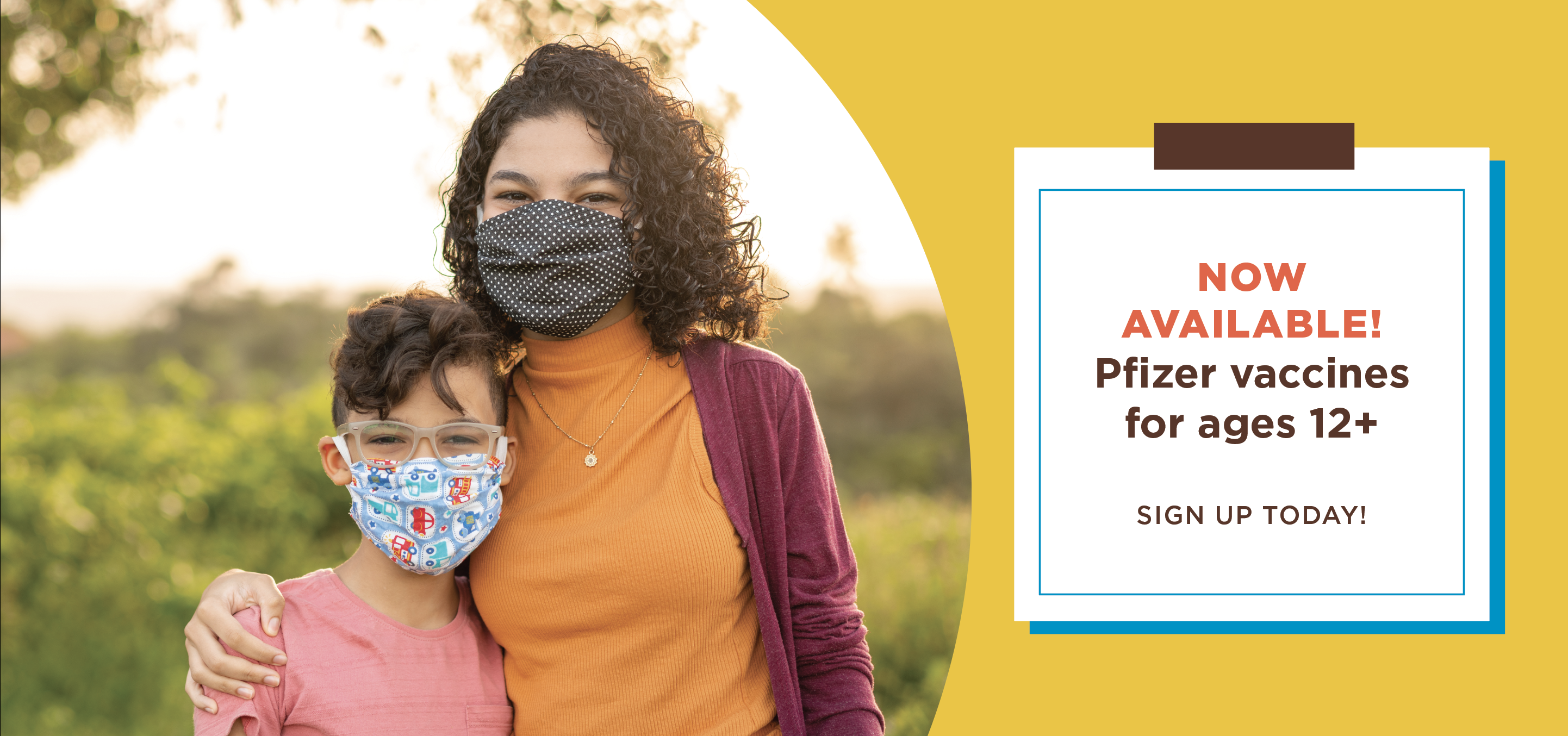 View this page in another language:
Pfizer Vaccine Registration
---
Rowan Medicine Pediatrics:
This location of the Rowan Medicine Covid-19 Vaccination Center distributes the Pfizer vaccine, by appointment only, unless otherwise noted. Rowan Medicine Vaccination Center now offering appointments to everyone
12+ years old
. No medical condition necessary.​
---
ELIGIBILITY
This appointment-only clinic is only for those who live, work, or study in New Jersey and who meet New Jersey's vaccination eligibility criteria. To learn more about COVID-19 vaccinations, separating the myths from the facts, visit the CDC's vaccine fact page.
The N.J. Department of Health (NJDOH) has developed phases for the distribution of all vaccines and describes who is eligible at the moment at the N.J. COVID-19 Information Hub.
---
Additional Notices:
At this time, we are unable to offer second vaccinations UNLESS your first vaccination was previously administered and recorded at our site.     
Please note, because of the limited quantity of vaccine allotted to the Rowan Medicine Vaccination Center, we are only scheduling appointments a few days ahead. This site does not accept walk-up appointments.
ROWAN'S REGISTRATION SYSTEM IS NOT ALIGNED WITH THE STATE'S REGISTRATION PORTAL AT THIS TIME. INDIVIDUALS MUST REGISTER HERE TO RECEIVE A VACCINATION AT OUR CENTER.
The N.J. Department of Health will announce each phase of the vaccination rollout. South Jersey Mega-Center sites, include: Rowan College South Jersey, Gloucester County, Camden County College and Moorestown Mall. 
If you are concerned about an allergic reaction to the vaccine, please see "Should I be concerned about allergic reactions?" on the Questions and Answers page under the "About the Vaccine" heading.
---
 
How to Schedule an Appointment
To schedule an appointment, please complete the registration form below. You must meet the following criteria:
A member of the eligibility category described above
12 years of age or older
Have NOT had any vaccine in the 14 days prior to your appointment
If you previously tested positive for Covid-19, you can be vaccinated 14-days after a positive test and if you are asymptomatic. You may, however, wait up to 90 days since you will carry antibodies until then. If you received the monoclonal antibody treatment, the vaccine should be deffered at least 90 days. For more information, visit here.
To prevent asymptomatic spread, we ask that anyone who has traveled outside of the NJ DOH's approved state list (New York, Pennsylvania, Connecticut and Delaware) self-quarantine, per state guidelines. All non-essential interstate travel, including leisure travel, is discouraged at this time, and we ask that you please wait to schedule your appointment until after you have cleared the quarantine period.
Two-Step Process
Step 1
Select an appointment time from the available appointment pool, using your real name, email address, and phone number.
Step 2
Check your email immediately and use the link provided to fully complete your demographic and insurance information.
You have 12 hours to complete both steps. If you successfully and accurately complete Steps 1 and 2 within 12 hours, you will receive an email confirming your secured appointment. If you do not complete Steps 1 and 2 within the 12 hour deadline, your appointment time will be automatically returned to the pool.