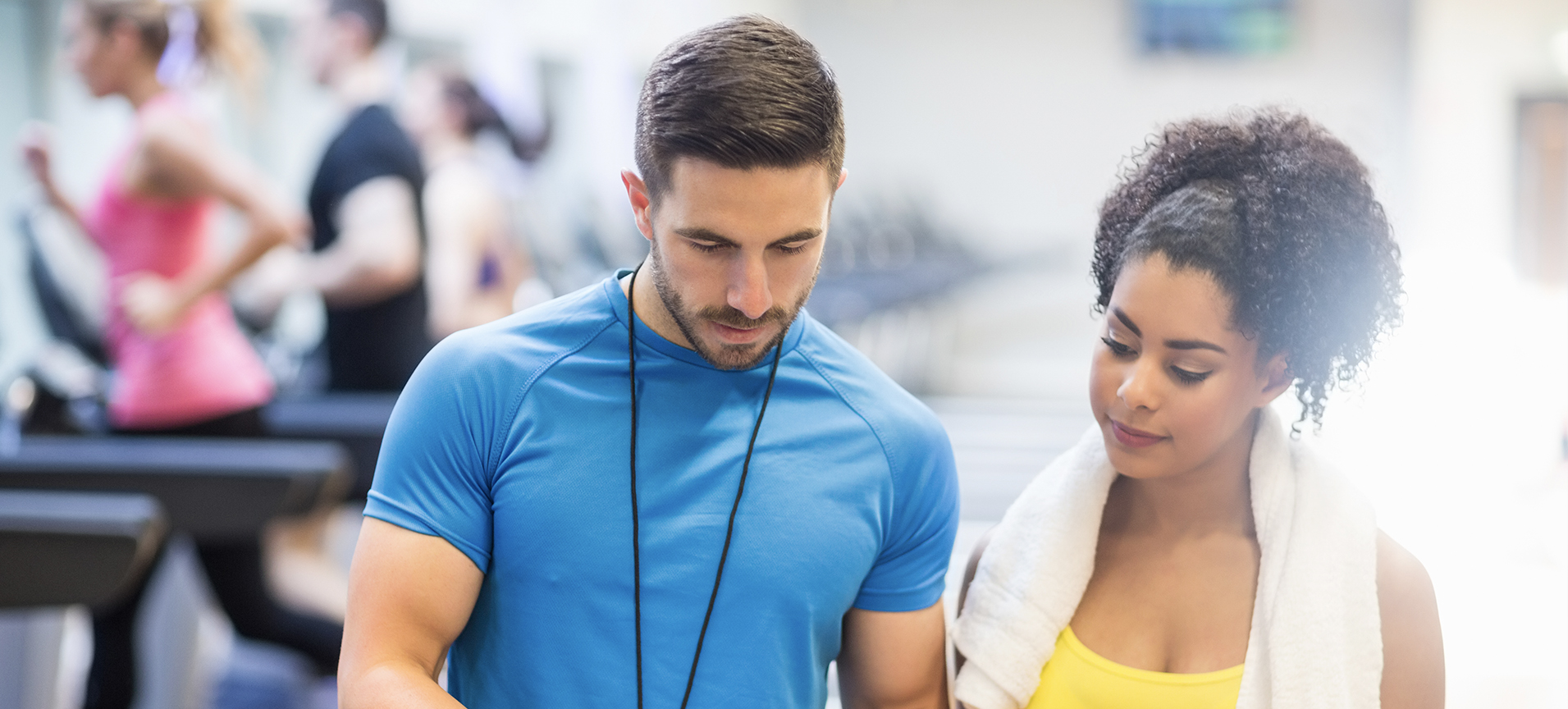 Wellness & Fitness Center
Rowan Medicine's Wellness and Fitness Center, an extension of the NeuroMusculoskeletal Institute, is conveniently located right on the Stratford campus. The gym offers an indoor walking/jogging track, strength training equipment, cardiovascular equipment, personal training and locker rooms. Both individual and group exercise programs are also available. Area residents, as well as RowanSOM faculty, staff and students are welcome to join. Check out our membership rates and start working on your healthy living plan!
Membership Prices
Community Memberships
3 months - $99
6 months - $180
1 year - $360
Senior (60+) or Cardiac
3 months - $90
6 months - $175
1 year - $340
Group Exercise Classes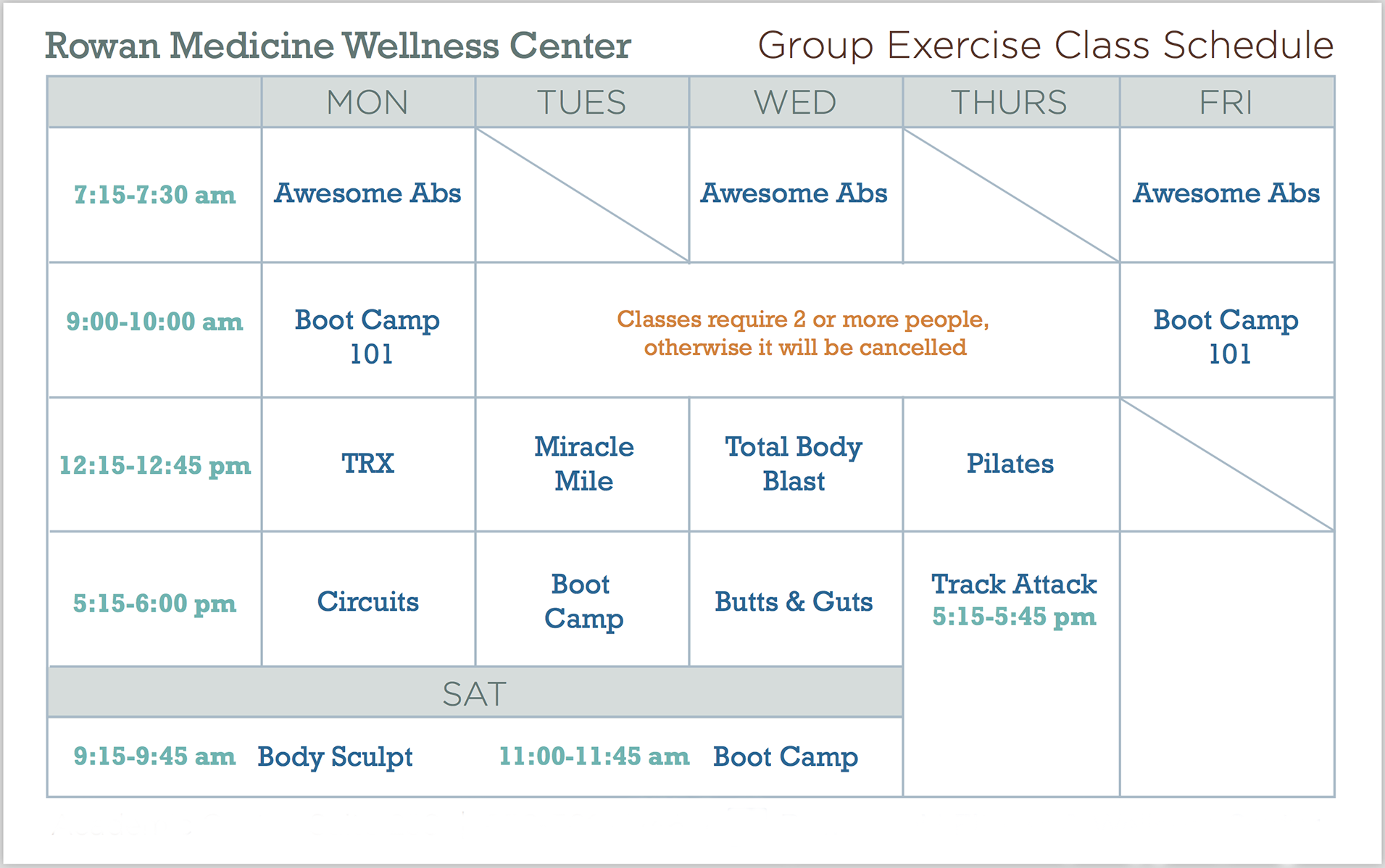 Download Schedule
Our Staff
All of our staff members have a degree in Excercise Science related fields and are CPR/AED certified.
Katie Horch, Program Director, M.Ed. Health Education
Matt VanLiew, Exercise Specialist, B.S. Athletic Training


Per Diem Exercise Specialists

Ken Bauersfeld
Marjie Zimmerman
Julie Hubbs
Jacquie Schaffner
Alyssia Demier
Andrew Ubil
Steve Costante
Cliff Singhaus
Location and Hours
Location
One Medical Center Drive
Academic Center
2nd Floor, Suite 299
Stratford, NJ 08084
856-566-6746