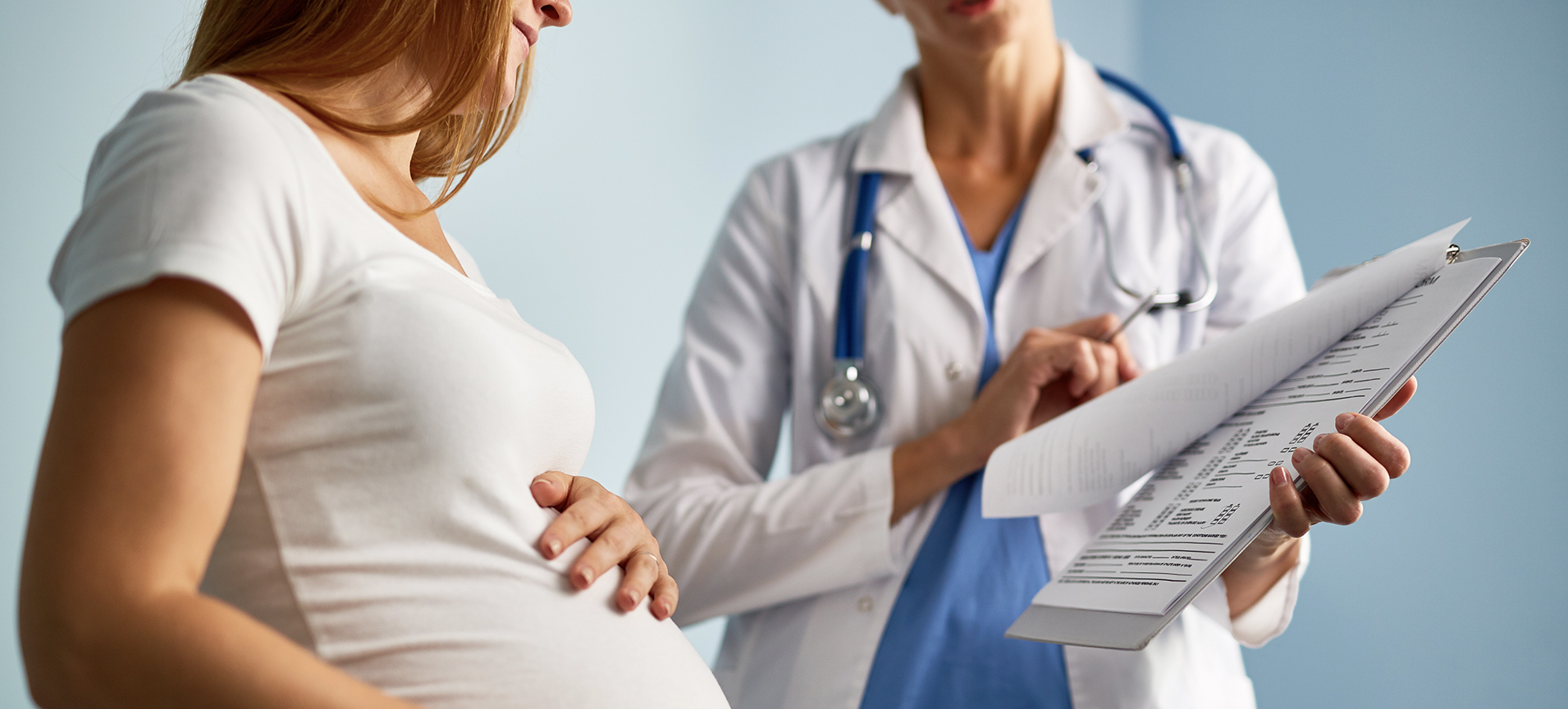 Obstetrics & Gynecology
Our clinicians are committed to promoting women's health through compassionate, patient-centered care. We emphasize the quality of care, as well as the quality of life, and offer customized treatment for all of our patients throughout their care journey with us.
Gynecology
Gynecology services include annual preventive examinations and pap smears, breast exams, and personalized health and wellness education.
Obstetrics
Our pregnant patients are regularly monitored throughout their pregnancy and may have the option to join our Centering program, which offers more time with our providers and the opportunity to share their pregnancy experience with women who have similar anticipated delivery dates.
Osteoporosis Center at Rowan Medicine
Women, especially those who are post-menopausal, have an increased risk of developing osteoporosis. The Osteoporosis Center at Rowan Medicine can help you to maintain bone health. Learn More.
Our Providers
Victoria L Asturrizaga, CNM, Diane Hargis-Reynolds, Karen S Krieg, Michael Ricardo, Anthony Salerno, Sophia I Vogiatzidakis, Katherine Wormser DO MS FACOOG FACOG Gynecology Birth Control Women's Health, Men's Health Gynecology Breast Cancer Screening Women's Health, Men's Health Gynecology Breast Exams Women's Health, Men's Health Gynecology Care of Menstrual Disorders Abnormal Uterine Bleeding, Irregular Periods, Heavy Periods, Missed Periods, Premenstrual Dysphoric Disorder, Premenstrual Syndrome Gynecology Cervical Cancer Screening Women's Health Gynecology Cervical Polypectomies Cervical Polyps Gynecology Colposcopy Abnormal Pap Smear Gynecology Contraceptive Education and Management Women's Health, Men's Health Gynecology Cosmetic Injectables Women's Health, Men's Health Gynecology Cryotherapy Genital Warts Gynecology HPV Vaccination Women's Health Gynecology Hysterectomy Uterine Prolapse, Abnormal Uterine Bleeding, Pelvic Pain, Fibroids Gynecology Hysterosalpingogram (HSG) Infertility Gynecology Hysteroscopy Postmenopausal Bleeding, Irregular Periods, Heavy Periods, Polyps Gynecology Laparoscopy Pelvic Pain, Ovarian Cysts, Endometriosis Gynecology Menopause Management Perimenopausal Symptoms, Menopause Gynecology Novasure Ablation Heavy Periods Gynecology Osteoporosis Screening Women's Health, Men's Health Gynecology Pap Smears Women's Health Gynecology Permanent Sterilization Women's Health, Men's Health Gynecology Preventative Exams Women's Health, Men's Health Gynecology STI/STD Diagnosis "Sexually Transmitted Infections, Genital Warts, Bacterial Vaginosis, Chlamydia, Gonorrhea, Hepatitis, Herpes, HIV/AIDS, Human Papillomavirus, HPV, Pelvic Inflammatory Disease, STDs, STIs, Syphilis, Trichomoniasis " Gynecology STI/STD Treatment "Sexually Transmitted Infections, Genital Warts, Bacterial Vaginosis, Chlamydia, Gonorrhea, Hepatitis, Herpes, HIV/AIDS, Human Papillomavirus, HPV, Pelvic Inflammatory Disease, STDs, STIs, Syphilis, Trichomoniasis " Gynecology Vulvar Biopsies Vaginal Skin Tags, Vaginal Lesions, Genital Warts, Cervical Polyps