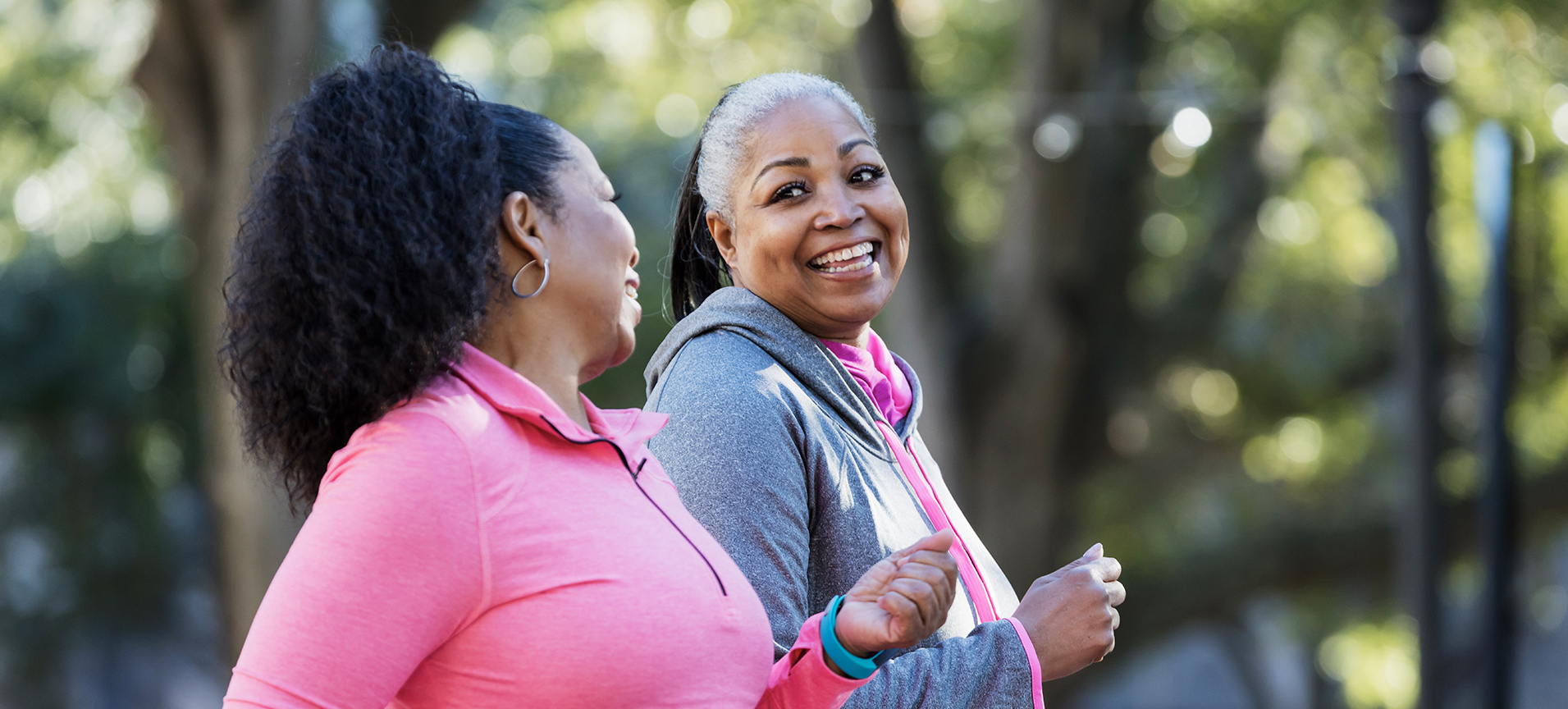 Your Team for OB/GYN Care
When it comes to women's health, we know you expect the best. Our health care team provides comprehensive obstetric and gynecologic care to women of all ages. In addition to traditional ob/gyn care, we also offer minimally invasive surgery, midwifery, and urogynecologic and pelvic treatment and surgery.
Explore our services and let us guide you through your gynecologic care through every stage of life.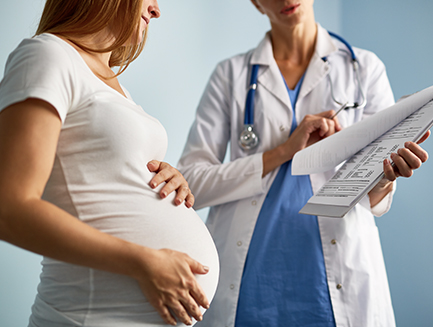 OB/GYN Services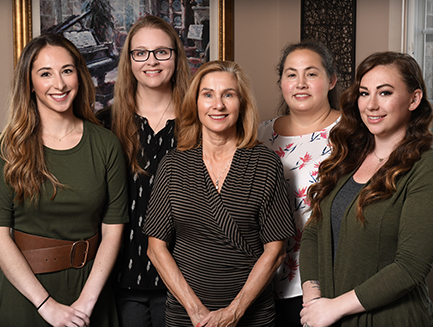 Midwifery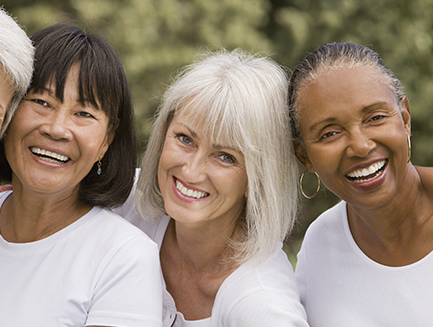 Urogynecology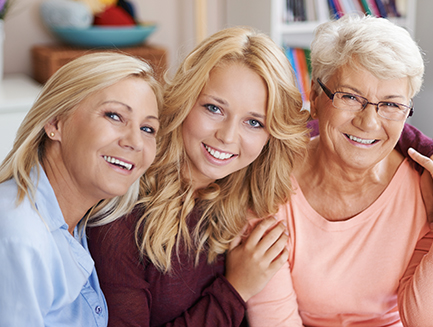 Minimally Invasive Surgery
What We Do
Use the directory below to learn more about the conditions we treat and the services we offer. You can search by providers, treatments, or conditions. Call the phone number provided to schedule an appointment today!
Gynecology Birth Control Women's Health, Men's Health Gynecology Breast Cancer Screening Women's Health, Men's Health Gynecology Breast Exams Women's Health, Men's Health Gynecology Care of Menstrual Disorders Abnormal Uterine Bleeding, Irregular Periods, Heavy Periods, Missed Periods, Premenstrual Dysphoric Disorder, Premenstrual Syndrome Gynecology Cervical Cancer Screening Women's Health Gynecology Cervical Polypectomies Cervical Polyps Gynecology Colposcopy Abnormal Pap Smear Gynecology Contraceptive Education and Management Women's Health, Men's Health Gynecology Cosmetic Injectables Women's Health, Men's Health Gynecology Cryotherapy Genital Warts Gynecology HPV Vaccination Women's Health Gynecology Hysterectomy Uterine Prolapse, Abnormal Uterine Bleeding, Pelvic Pain, Fibroids Gynecology Hysterosalpingogram (HSG) Infertility Gynecology Hysteroscopy Postmenopausal Bleeding, Irregular Periods, Heavy Periods, Polyps Gynecology Laparoscopy Pelvic Pain, Ovarian Cysts, Endometriosis Gynecology Menopause Management Perimenopausal Symptoms, Menopause Gynecology Novasure Ablation Heavy Periods Gynecology Osteoporosis Screening Women's Health, Men's Health Gynecology Pap Smears Women's Health Gynecology Permanent Sterilization Women's Health, Men's Health Gynecology Preventative Exams Women's Health, Men's Health Gynecology STI/STD Diagnosis "Sexually Transmitted Infections, Genital Warts, Bacterial Vaginosis, Chlamydia, Gonorrhea, Hepatitis, Herpes, HIV/AIDS, Human Papillomavirus, HPV, Pelvic Inflammatory Disease, STDs, STIs, Syphilis, Trichomoniasis " Gynecology STI/STD Treatment "Sexually Transmitted Infections, Genital Warts, Bacterial Vaginosis, Chlamydia, Gonorrhea, Hepatitis, Herpes, HIV/AIDS, Human Papillomavirus, HPV, Pelvic Inflammatory Disease, STDs, STIs, Syphilis, Trichomoniasis " Gynecology Vulvar Biopsies Vaginal Skin Tags, Vaginal Lesions, Genital Warts, Cervical Polyps Minimally Invasive Gynecologic Surgery Hysterectomy via DaVinci Robotic-Assisted Laparoscopy Chronic Pelvic Pain Minimally Invasive Gynecologic Surgery Minimally Invasive Cystectomy Ovarian Cysts, Abnormal Uterine Bleeding Minimally Invasive Gynecologic Surgery Minimally Invasive Hysterectomy Adnexal Masses, Endometriosis Minimally Invasive Gynecologic Surgery Minimally Invasive Myomectomy Fibroids Minimally Invasive Gynecologic Surgery Myomectomy Fibroids Minimally Invasive Gynecologic Surgery One-Incision Laparoendoscopic Single-Site (LESS) Fibroids, Adnexal Masses, Endometriosis, Ovarian Cysts, Abnormal Uterine Bleeding, Chronic Pelvic Pain Minimally Invasive Gynecologic Surgery Polypectomy Polyps Minimally Invasive Gynecologic Surgery Repair of Uterine Malformations Infertility, Uterine Septations Minimally Invasive Gynecologic Surgery Traditional Multi-Incision Laparoscopy Fibroids, Adnexal Masses, Endometriosis, Ovarian Cysts, Abnormal Uterine Bleeding, Chronic Pelvic Pain Obstetrics Midwifery Pregnancy Urogynecology and Pelvic Surgery Behavioral and Lifestyle Modifications Urinary Incontinence, Accidental Loss of Urine, Intertitial Cystitis, Painful Bladder Syndrome, Bowel Incontinence, Accidental Loss of Stool Urogynecology and Pelvic Surgery Botox Urinary Incontinence, Accidental Loss of Urine, Urinary Frequency, Urinary Urgency, Urinary Retention, Difficulty Urinating, Overactive Bladder, Frequent Bathroon Use, Urgent Bathroom Use Urogynecology and Pelvic Surgery Interstim Neuromodulation Urinary Incontinence, Accidental Loss of Urine, Urinary Frequency, Urinary Urgency, Urinary Retention, Difficulty Urinating, Overactive Bladder, Frequent Bathroon Use, Urgent Bathroom Use Urogynecology and Pelvic Surgery Medication Urinary Incontinence, Accidental Loss of Urine, Urinary Frequency, Urinary Urgency, Urinary Retention, Difficulty Urinating, Overactive Bladder, Frequent Bathroom Use, Urgent Bathroom Use, Intertitial Cystitis, Painful Bladder Syndrome Urogynecology and Pelvic Surgery Targeted Physical Therapy Pelvic Organ Prolapse, Dropped Bladder, Displaced Bladder, Rectocele, Cystocele, Stress Incontinence, Accidental Loss of Urine, Urinary Incontinence, Urinary Retention, Difficulty Urinating, Intertitial Cystitis, Painful Bladder Syndrome, Bowel Incontinence, Accidental Loss of Stool, Sexual Dysfunction Urogynecology and Pelvic Surgery Vaginal Slings Urinary Incontinence, Accidental Loss of Urine, Stress Incontinence Urogynecology and Pelvic Surgery Vaginal Surgery with Grafts Pelvic Organ Prolapse, Dropped Bladder, Displaced Bladder, Rectocele, Cystocele, Stress Incontinence, Accidental Loss of Urine, Urinary Incontinence Urogynecology and Pelvic Surgery Vaginal Surgery without Grafts Pelvic Organ Prolapse, Dropped Bladder, Displaced Bladder, Rectocele, Cystocele, Stress Incontinence, Accidental Loss of Urine, Urinary Incontinence Urogynecology and Pelvic Surgery Vaginal Surgery with Grafts Pelvic Organ Prolapse, Dropped Bladder, Displaced Bladder, Rectocele, Cystocele, Stress Incontinence, Accidental Loss of Urine, Urinary Incontinence Urogynecology and Pelvic Surgery Vaginal Surgery without Grafts Pelvic Organ Prolapse, Dropped Bladder, Displaced Bladder, Rectocele, Cystocele, Stress Incontinence, Accidental Loss of Urine, Urinary Incontinence